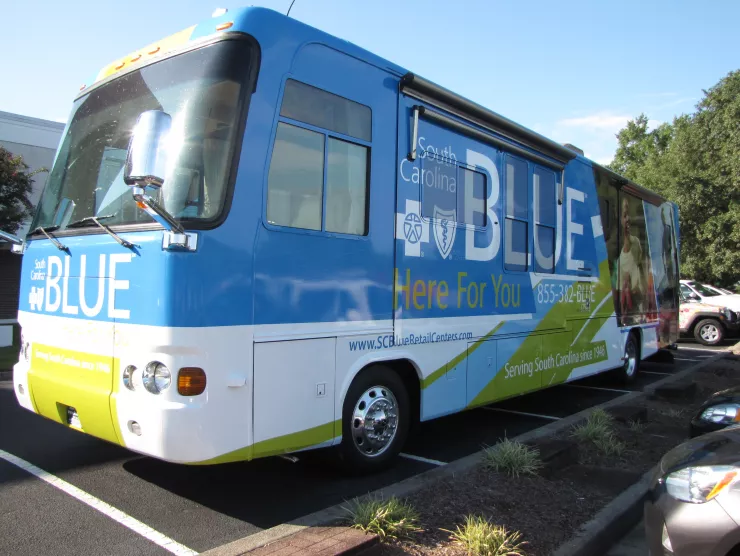 We can come to you!
What is a BLUE Mobile Center?
Our mobile retail center is a community-based center on wheels. We offer the same free personalized services as the BLUE retail centers in Columbia, Greenville, and Mount Pleasant, but we have the flexibility to meet you where you are. Our mobile team travels the state to bring convenient educational and health care services to South Carolinians.
What do we do?
One-on-one meetings with licensed experts about your health insurance options, outstanding claims, or policy issues
Purchase options for individual, family, or small business plans
Approaching Medicare? We can help you review your health insurance options.
Insurance seminars, including Medicare 101
Health and nutrition education
Where can you find a BLUE Mobile Retail Center?
You'll find our mobile retail unit at businesses, senior centers, and community events, just to name a few of our common destinations around the state. 
What if a BLUE Mobile Retail Center is not in your area?
If our unit isn't in your area, we also have the flexibility to send licensed experts to you for one-on-one consultations.  
Contact our Mobile Team at 855-382-BLUE(2583) or mobile@scblueretailcenters.com.